Actualités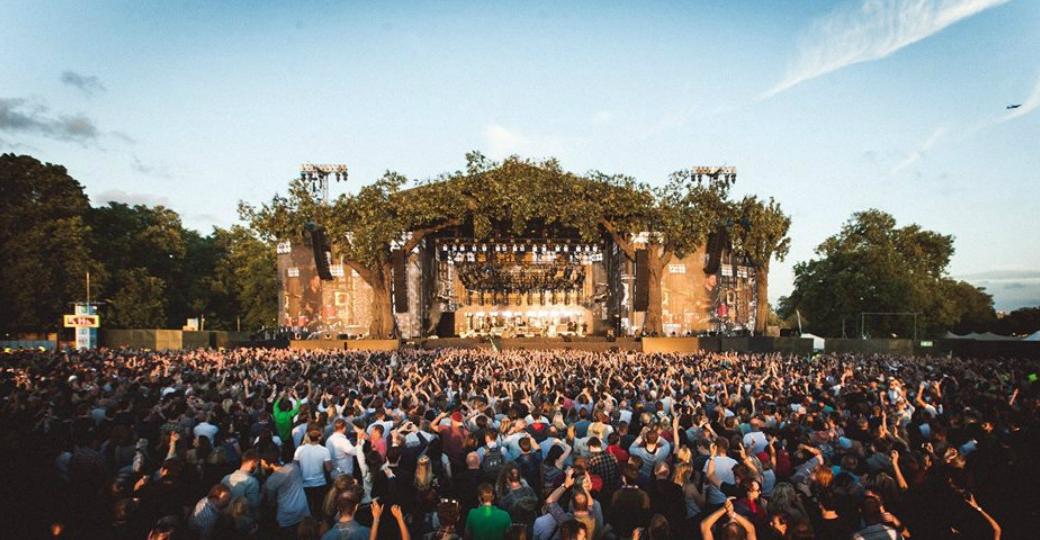 Blondie et Travis Scott à Londres, The Who et Gorillaz au Québec, et LCD Soundsystem en Australie... Retour sur les annonces des festivals internationaux de la semaine dernière.
Australie
- Splendour In The Grass : le plus gros festival d'hiver d'Australie s'en met plein les fouilles du 21 au 23 juillet en accueillant dans ses rangs The XX, Queens Of The Stone Age, LCD Soundsystem, HAIM, Stormzy, Royal Blood, Catfish And The Bottlemen, Sigur Ros, Father John Misty, George Ezra, Real Estate, Maggie Rogers, Oh Wonder, Slumberjack, RL Grime, Two Door Cinema Club, Banks, Asgeir, ScHoolboy Q, Future Islands, Vance Joy, Peking Duk, Tash Sultana, Dune Rats, Meg Mac, Thundamentals, DD Dumbo, Amy Shark, Vera Blue, The Smith Street Band, King Gizzard And The Lizard Wizard, Allday, San Cisco, Big Scary, AB Original, Julia Jacklin, Gretta Ray.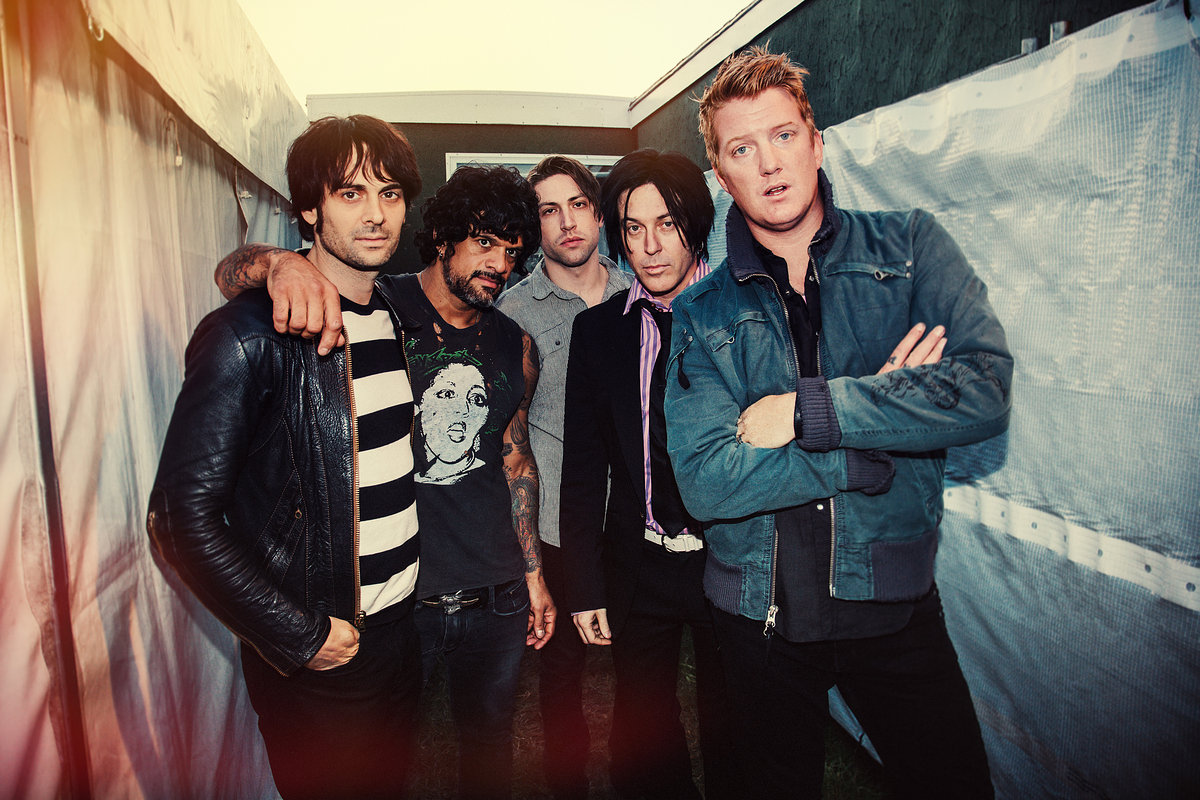 Belgique
- Brussels Summer Festival : le festival capital se pare de 11 nouveaux noms cette semaine, qui rejoindront la programmation du 6 au 15 août. On retrouvera donc Goldfrapp, Calypso Rose, Sold Out, Nouvelle Vague, André Brasseur, Mass Hysteria, Balimurphy, Radical Face, The Pirouettes, Allez Allez, Jil Caplan.
- Couleur Café : on se met aux musiques urbaines du 30 juin au 2 juillet à Bruxelles avec Jungle By Night, Birdy Nam Nam, Pura Vida, Daniel Dzidzonu, Sysmo, Tomi & Su Timbalight.
- Dour : promis, un jour la programmation de Dour sera complète. Pour l'instant, on se tait et on avale les venues de Kaytranada, Vald, SCH, Caballero & JeanJass, Zwangere Guy, Le 77, Kano, Anne-Marie, Charlotte De Witte, Superpoze (live), The Geek x Vrv, Christian Löffler, Red Axes, Blonde Redhead, The Lemon Twigs, Timber Timbre, Sleaford Mods, FAIRE, Rendez-Vous, Mario Batkovic, Fràncois & The Atlas Mountains, Perturbator, Nostromo, BRUTUS, Mont-Doré, A Supernaut, Cocaine Piss, Israël Vibration [& Roots Radics], Taïro, Jahneration, Vibronics meets Conscious Sounds, Word Sound & Power Sound System [feat. Jimmy Ranks], Conscious Sounds [feat. Culture Freeman], Dawa Hifi Sound System [feat. Peppery], Kebra Ethiopia Sound & University of Steppas, Dj Vadim [feat. Big Red], Moa Anbessa.
- Francofolies de Spa : le plus gros festival de chanson française de Belgique a ajouté Benjamin Schoos, Balimurphy, Sacha Toorop, Va à la Plage et Delta à sa programmation 2017.
- La Semo : Autoproclamé "festival le plus durable et le plus cosy de l'été", La Semo et ses grosses chevilles complété sa programmation avec Hooverphonic,Daan,Balimurphy, Sacha Toorop,Uncle Waldo,La Horde, Bini, Peter Harper
- Pukkelpop : le festival le plus allergique aux substances illicites aura lieu du 16 au 19 août à Hasselt avec 2manyDJS, Nicolas Jaar, Antal, Armand Van Helden B2B Jackmaster, Benji B, Beesmunt Soundsystem, Black Sun Empire & Mc Lowqui, Broederliefde, Cocaine Piss, Culture Abuse, D.D Dumbo, Donnie, Enter Shikari, Faces On Tv, Floating Points, Frances, Glints, Gruppo Di Pawlowski, Halsey, HO9909, Jackmaster, Jake Bugg, Jonna Fraser, Kai Wen, Lunice, Mondo Cozmo, Mykki Blanco, Omar Souleyman, Parquet Courts, Peggy Gou, Pixx, Preoccupations, Pvris, Ryan Adams, Sampha, Sigrid, Strand Of Oaks, Stormzy, Stuff., Talaboman, Tamino, The Amazons, The Lighthouse, The Shins, Tycho, Vakula, Walshy Fire, Youngr.
Canada
- Festival d'été de Québec : pour sa 50ème édition, qui aura lieu du 6 au 16 juillet, le plus gros évènement en extérieur du Canada fonce dans le tas avec trois têtes d'affiche balaises que sont Gorillaz, Nick Jonas, The Who, et d'autres artistes tout aussi bons Amélie Nault, Atsuko Chiba, Aut' Chose, Avec pas d'casque, Ben Caplan & The Casual Smokers, Bernard Adamus, Beyries, Bixiga 70, Boundaries, Brisa Roché, Caravane, Cardinals Pride, Chocolat, Common Deer, Corey Ledet & his Zydeco Band, Damn The Luck, De La Reine, Death From Above 1979, Di Astronauts, Émile Bilodeau, Faada Freddy, Floes, Francis Faubert, Gab Paquet, Gabrielle Shonk, Gazoline, Geoffroy, Gilles, Gypsy Sound System Orkestra, Harfang, Heat, High & Mighty Brass Band, Jacques Jacobus, Jérôme St-Kant, Le Couleur arley, Jonathan Roy, Lary Kidd, Laura Lefebvre, Le Couleur, Leif Vollebekk, Les Dales Hawerchuk, Les Goules, Les Ordures Ioniques, Les Sales Majestés, Les Trimpes, Lesbo Vrouven, Leyla McCalla, Liana, Lou-Adriane Cassidy, Manu Militari, Matt Holubowski, Mauves, Mhedved, Mister Weather, Mute, Mydy Rabycad, Nefe, Nerve More Than Less, Nicolas Michaux, Nordheim, Of Mice & Men, Orloge Simard, Peter Peter, Pierre-Hervé Goulet, Prieur & Landry, Raton Lover, Ria Mae, Samito, Samuele, Sara Dufour, Sarah Toussaint-Léveillée, Tei Shi, Tété, The Atomics, The Beaches, The Beatdown, The Damn Truth, The Devil Wears Prada, The Dirty Nil, The Dizzy Brains, The Glorious Sons, The Souljazz Orchestra, The Wooden Sky, The Zombies, Throes + The Shine, Trollwar, Tze Texas Redmecs, Velvet Vice, WhiteNails, Wolf Parade, Yonatan Gat, Zagata.
Croatie
- Sea Star Festival : un petit tour sur l'Adriatique avec du bon son ça te chauffe ? Si oui, go retrouver The Prodigy, Paul Kalkbrenner, Fatboy Slim, Dubioza Kolektiv, Modestep, Pendulum, Spiller, Umek, Aney F, Artan Lili, Bad Copy, Brkovi, Elemental, Fakofbolan, High5 & Kuku$, Jonathan, Kisa Metaka, Kranksvester, Marina Karamarko, Matter, Nipplepeople, Petar Dundov, Pips Chips & Videoclips, Sassja, Urban & 4.
Finlande
- Pori Jazz Festival : depuis 1966, le Pori assure le show. Après avoir accueilli Alicia Keys, Paul Anka ou encore UB40, le festival maintient sa réputation en invitant pour 2017 Brian Wilson, Grace Jones, Jethro Tull, Chaka Khan, Erykah Badu Verneri, Michael Kiwanuka, Pohjola Devendra Banhart, The Bad Plus, Sun Ra Arkestra, Ambrose Akinmusire, Shabaka & The Ancestors, Kandace Springs, Yussef Kamaal, Olli Hirvonen New Helsinki, Pauli Lyytinen Magnetia Orkesteri.
Hongrie
- Balaton Sound Festival : du 5 au 9 juillet on retrouve Axwell Λ Ingrosso, Zedd, Don Diablo, Noisia, Dua Lipa, Mija, Eptic, Section Boyz + Punnany Massif, Wellhello, Halott Pénz, Brains sur les bords du lac -et sans Julien Doré.
Japon
- Fuji Rock Festival : le big boss des festivals japonais se paie, l'air de rien, Gorillaz, Arca DJ & Jesse Kanda Av, The Back Horn, Day Wave, Death Grips, The Fin., Gallant, The Golden Cups, 10-feet, Trombone Shorty & Orleans Avenue, Yogee New Waves, Takkyu Ishino, Ron Sexsmith, The Novembers, Jet.
Royaume-Uni
- BST Hyde Park : ça déconne pas les parcs en Angleterre, c'est pas comme les Buttes-Chaumont et Rosa Bonheur... Au programme donc du 30 juin au 9 juillet à Hyde Park, on retrouvera Phil Collins, Blondie, Mike and the Mechanics and Starsailor, The New Power Generation, KC and The Sunshine Band, Chas & Dave, Geyser ft Al Murray et Cats In Space, Ward Thomas, The Head And The Heart, Tyler Bryant And The Shakedown, The Shelters, Diane Birch, Jordan MacKampa, Juanita Stein, Jade Bird, Catherine McGrath, The Damned, The Stranglers, The Orwells, Bash & Pop, Jesse Malin, Frightened Rabbit, Deaf Havana, Local Natives, Tom Grennan, The Cactus Blossoms, Saint Motel, Benjamin Booker, Billy Raffoul.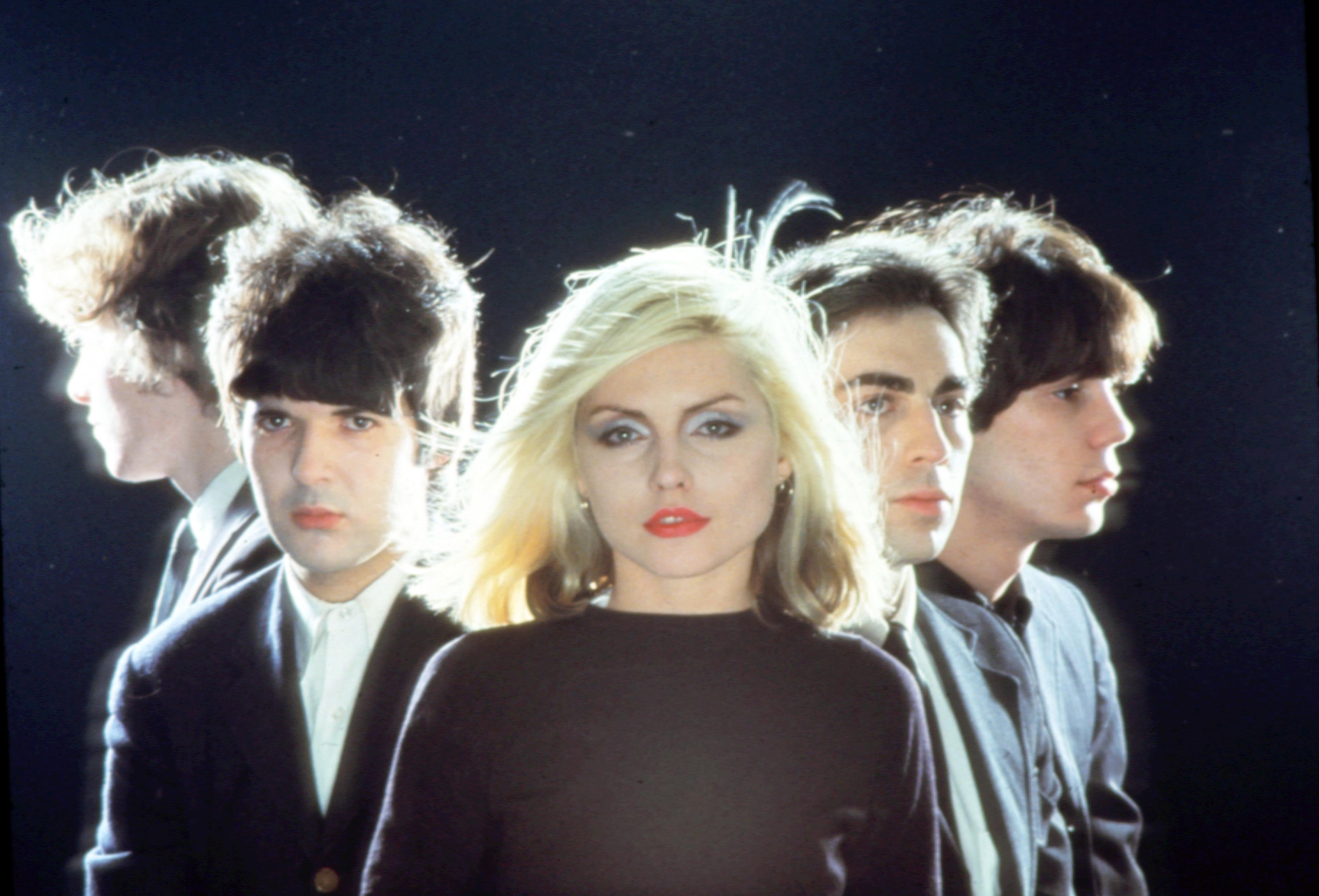 - Download Festival : du 9 au 11 juin, le papa de tous les Download revient à Donington Park avec 20 nouveaux noms que sont Code Orange, Devin Townsend Project, Yonaka, Suicide Silence, Blackwater Conspiracy, Blackwaters, Drones, Krokodil, Love Zombies, Machine Gun Kelly, Max & Iggor Cavalera, Nothing More, Orange Goblin, Otherkin, Pertubator, Sick Puppies, Sikth, Tax The Heat, The Fallen State, The Raven Age and Tyler Bryant & The Shakedown.
- EFG London Jazz : le meilleur festival de jazz de la planète selon la BBC revient cette année du 10 au 19 novembre 2017 avec Tomasz Stańko, Chucho Valdés Oficial and Gonzalo Rubalcaba, Andy Sheppard, Chris Thile and Brad Mehldau, Taksim Trio and Dorantes, Ben l'Oncle Soul singing Frank Sinatra, Bill Laurance, Henri Texier, Stefano Bollani and Beats & Pieces Big Band.
- Field Day : avec ses photos de chats en folie, le festival londonien a dévoilé cette semaine la progra' de sa scène Resident Advisor, qui accueillera Flying Lotus, Âme, Moodymann, Lena Willikens, Machinedrum, Forest Swords, Abra, Kaitlyn Aurelia Smith, Siren.
- Glastonbury : Glasto ne se fout jamais de nous, la preuve, la première vague de noms balancée par le festival va sûrement te faire boire la tasse en deux deux. Du 21 au 25 juin, tu pourras danser aux côtés de Radiohead, Foo Fighters, Ed Sheeran, The XX, The National, Biffy Clyro, Katy Perry, Barry Gibb, Royal Blood, Stormzy, Chic, Major Lazer, Alt-J, Boy Better Know, Lorde, Solange, Run The Jewels, Laura Marling, Kris Kristofferson, The Jacksons, Emeli Sandé, Phoenix, First Aid Kit, Justice, Anderson Paak & The Free Nationals, Haim, Toots & The Maytals, Father John Misty, The Flaming Lips, Dizzee Rascal, Warpaint, BadBadNotGood, Metronomy, Annie Mac, Kano, Glodfrapp, Sleaford Mods, Kate Tempest, Wiley, Dynamo, The Can Project, Thundercat, The Avalanches, Clean Bandit, George Ezra, Glass Animals, Courteeners, Sampha, DJ Shadow, London Grammar, Ride, Songhoy Blues, Little Dragon, Kaiser Chiefs, Wild Beasts, Angel Olsen, The Lemon Twigs, Moderat, Nines, Rag'n'bone Man, Craig David, Circa Waves, Future Islands, Ani Difranco, Nadia Rose, Shaggy, Tove Lo, British Sea Power, Mark Lanegan, The Moonlandingz, Girl Ray, Frank Carter & The Rattlesnakes, Temples, Halsey, The Cinematic Orchestra, All We Are, Sasha & John Digweed, Joe Goddard, Boys Noize, Kurupt FM, Noisia, Declan Mckenna, Loyle Carner, Lisa Hannigan, Birdy, Martha Wainwright.
- Greenman Festival : le festival le plus familial du Royaume-Uni, le plus chill et le plus green a annoncé cette semaine la venue de Ride, Lift To Experience, Hinds, Allah-Las, Daniel Avery, The Comet is Coming, Anthony Joseph, Broken Brass Ensemble.
- Love Supreme Festival : ça va swinguer en choeur -ou en coeur- dans le Sussex avec Kamasi Washington, Corinne Bailey Rae, Joey Negro, Icognito vs The Brand, New Heavies, Jazz FMs Funky Sensation, Tru Thoughts Disco vs Wrongtom & J Felix, D'influence, Mica Paris, Miles Mosley & The West Coast Getdown, Becca Stevens, Nubiyan Twist, Blue Lab Beats, La Mamba Negra, Kansas Smitty's House Band, Poppy Ajudha, Camilla George Quartet, Lasharvu.
- Slam Dunk Festival : le festival de la maison de disques Slam Dunk Records reprend ses marques à l'université de Leeds et se paie Area 11, Casey, Homebound, The Gospel Youth, Vukovi ainsi que les premières performances au Royaume-Uni de Ocean Grove, Sylar et Makeout.
- Sundown Festival : le festival de Norwich se ramène du 1er au 3 septembre avec du lourd, Craig David, Pendulum, Rag'n'Bone Man, Giggs, Kurupt FM, John Newman, Wiley, Hannah Wants, Noisia, Skream, Camo & Krooked, AJ Tracey, Artful Dodger, Shapes, ArtWork, Carasel, Dynamite MC, Camelphat, Deetron, Disciples, et d'autres à retrouver sur le site du festival.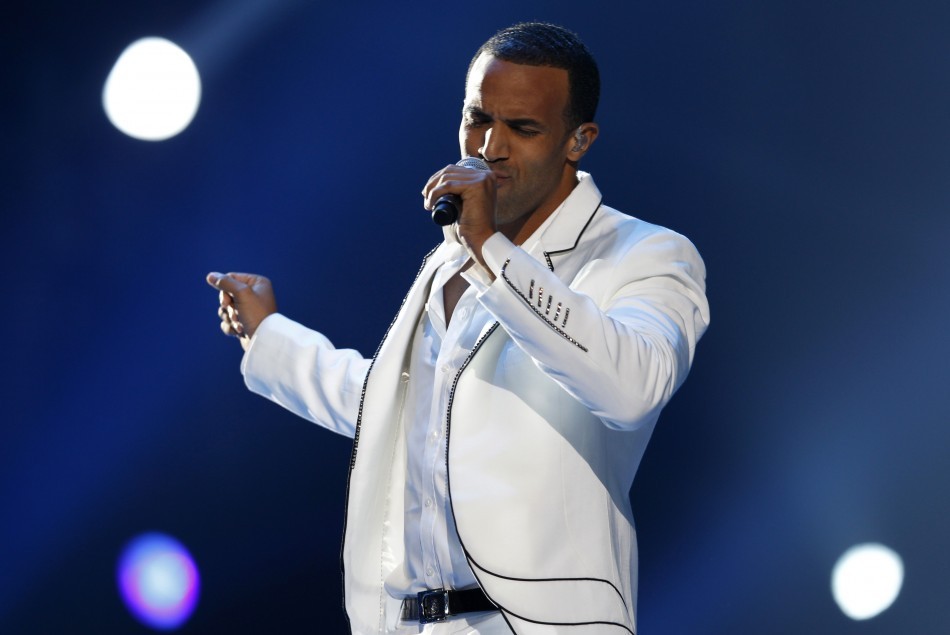 - The Great Escape Festival : Brighton continue sa hype en accueillant le Great Escape, qui se paie 150 nouveaux artistes cette semaine, parmi lesquels Aldous Harding, Anteros, Blood Red Shoes, Denai Moore, Fickle Friends, Flamingods, Gabrielle Aplin, Jagara, Joe Hertz, Kojey Radical, Rat Boy, Rejjie Snow, Shout Out Louds, Ten Fé, Tigercub et d'autrs à retrouver sur le site du festival.
- Wireless Festival : le festival qui change de nom comme de sponsors revient cette année à Londres du 7 au 9 juillet avec The Bugzy Malone Show, Fetty Wap, Travis Scott, Geko, Kojo Funds, Tim Westwood.
Suisse
- Montreux Jazz Festival : le plus fameux des festivals de Jazz a enfin annoncé sa programmation pour sa 51ème édition avec Bryan Ferry, Brian Wilson Presents Pet Sounds, George Benson, Ibrahim Maalouf, Kasabian, The Kills, Macy Gray, Tom Jones, The 1975, Youssou N'Dour, LAMOMALI De -M-, The Lemon Twigs, Slaves, Royal Blood, Ms. Lauryn Hill, Usher & The Roots, Alt-J, Max Richter, Nicolas Jaar, Theo Croker, File Under Zawinul, Jacques, Soulwax, Phoenix, Sarah McKenzie, Ramsey Lewis Quintet, Maggie Rogers, Lukas Graham, Herbie Hancock with Lionel Loueke, Terrace Martin, James Genus, Vinnie Colaiuta, Chilly Gonzales with Kaiser Quartett, Joe Flory, Jon Cleary, Fred Wesley & the New JB's, Romare, LiveFull Live Band, Superpoze (Live), Bonobo (Live), Brasil Boat, Trio Combo Brasil, Janaina Mello, Banda Remelexo Bahiano, DJ Livia, Batucada, Beth Ditto, Pet Shop Boys, Ambrose Akinmusire, Mare Nostrum, Richard Galliano, Paolo Fresu, Jan Lundgren, Dua Lipa, MØ, Lianne La Havas, Emeli Sandé, Gabriel Garzón-Montano, Morcheeba / Skye & Ross Trio, Hamilton Leithauser, Kevin Morby, Fleet Foxes, Trombone Shorty & Orleans Avenue, Marialy Pacheco & Joo Kraus, Duets, Woman to Woman, Cécile McLorin Salvant, Anat Cohen, Melissa Aldana, Ingrid Jensen, Noriko Ueda, Sylvia Cuenca, Renee Rosnes, Slimka, Di-Meh, Makala & Pink Flamingo, Lil Uzi Vert, Gucci Mane, Bugge Wesseltoft & Henrik Schwarz, New Orleans Jazz Train, Marie Brune Swingtet, Zumbido, Trilok Gurtu Quartet, Bill Frisell, Tony Scherr, Kenny Wollesen, Tash Sultana, Peter Doherty, LP, Levitation: Tobias Preisig & Stefan Rusconi, Kurt Rosenwinkel's Caipi, John Scofield Überjam with Avi Bortnick, Andy Hess, Dennis Chambers, Youngr, , John Newman, Grace Jones, Esteban Castro, Wolfgang Muthspiel Quintet with Ralph Alessi, Gwilym Simcock, Larry Grenadier, Jeff Ballard, Fourplay, Bob James, Chuck Loeb, Nathan East, Harvey Mason, Several Definitions, Âme B2B Rødhåd, Solomun, Tale of Us, Salsa & Afrobeat Boat, Jovenes Clasicos Del Son, Professor Wouassa, Latin Woods, Issa, DJ Rumba Stereo, Somi, Lee Ritenour & Dave Grusin, Casey, Youssoupha & Crew Peligrosos, Kery James, Amine & Hamza10tet "The Band Beyond Borders", Emily Jane White, Rhye, Funky Jazz & Blues Boat, Funky Style Brass, Cosa Nostra Jazz Band, Mark Kelly, The Doors Revival, Olli Hirvonen New Helsinki, Dave Liebman, Joe Lovano, Greg Osby, Phil Markowitz, Cecil Mcbee, Billy Hart, Mike Stern & Randy Brecker Band feat Lenny White, Teymur Phell, Paradis, Metronomy, La Femme, Juliette Armanet, Albin de la Simone, Sampha, Solange, Erykah Badu, Davy Knowles - Solo Acoustic, The Taj Mahal & Keb' Mo' Band, Peter Broderick, Douglas Dare, New Orleans Jazz Train, Paradise Creek Jazz Band, Macadam Jazz Band, Kaytranada, The Cinematic Orchestra, London Grammar, Arta Jekabsone, Shabaka & The Ancestors, Till Brönner Septet, Yello, Aldous Harding, RY X, James Hunter, Mavis Staples, Tinariwen, Michael Kiwanuka, Marissa Nadler, Federico Albanese, Passenger, The Lumineers, Joey Alexander Trio, Jacob Karlzon, Donny McCaslin Quartet, Comah, Birdy Nam Nam, The Bloody Beetroots, Bachspace & Tamar Halperin, La Tène, ALA.NI, Noa Duo, Charlie Cunningham, Benjamin Biolay, Benjamin Clementine​.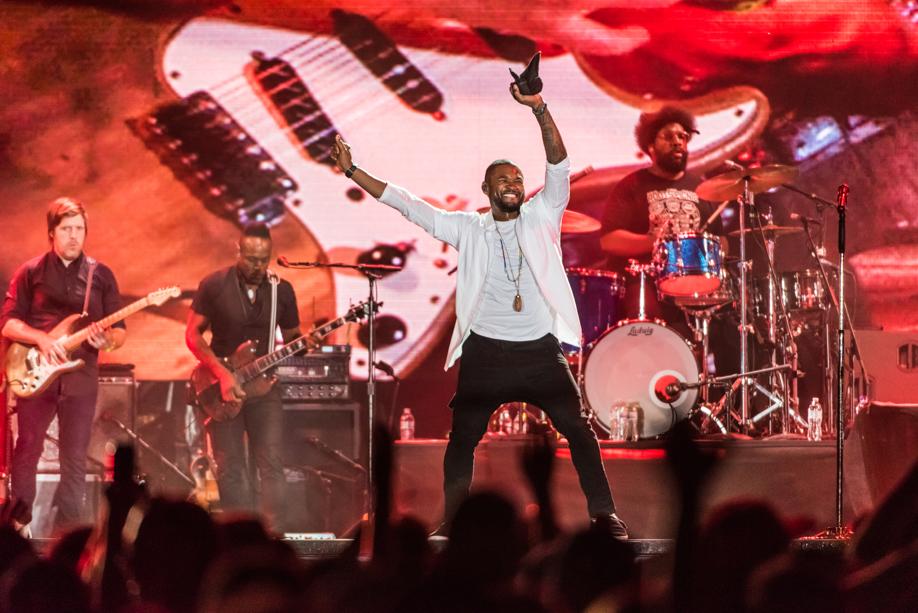 - Paléo Festival Nyon : le Paléo super hype et surtout toujours super complet rajoute Red Hot Chili Peppers, Arcade Fire, Foals, Pixies, Midnight Oil, Jamiroquai, Justice, Macklemore & Ryan Lewis, Black M, Renaud, Manu Chao à sa programmation pour les 18, 19, 20, 21, 22 et 23 juillet 2017.